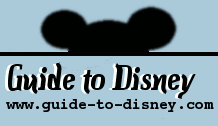 American Gardens Theatre

| | |
| --- | --- |
| Type: | Theater |
| Park: | Epcot |
| Location: | USA |
| When To Go: | See Show Times |
| Photo/Video Restrictions: | |

Entertainment Details

This large outdoor theatre with some cover hosts a variety of live music concerts throughout the year. A high quality sound sistem and spacious seating are brought together around a generous stage. Concerts often compliment events running in the park, such as the Flower and Garden Festival, Food and Wine Festival and Holidays.

Location Directions

In America at the World Showcase in Epcot. From the entrance continue under the large ball of Spaceship Earth and straight pass the fountain to the lagoon of the World Showcase, turn left or right and continue right around to the opposite side, where the section is located. The theater is located right infront of the American Adventure attraction.