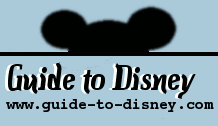 Tuesday, September 27, 2022
Innoventions East

Tom Morrow calling all great innoventions. The world of plastics, paper making and computer games come together to teach, inspire and be enjoyed.

A world of innovention awaits ... Run some equipment checks at Test the Limits or build a plastic robot in the Fantastic Plastic Works. Make some paper in the Environmentality Corner and stamp it with a famous cricket before colouring it at a nearby table. Have a race with your friends at Disney's Internet Zone, where a load of computer games also awaits.