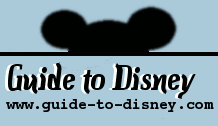 Too Small To See

Type:
Interactive Exhibits
Park:
Epcot
Location:
Innoventions West
When To Go:
Anytime
Duration:
As long as you like
Presented By:
The National Science Foundation and Cornell University and Science Center
Photo/Video Restrictions:

HISTORY:

Learn about how scientists use a modern understanding to manipulating atoms and molecules to form new materials, medicines and much more. Also discover the wonders of nanotechnology.

LOCATION:

In Innoventions West at Disney Epcot. From the entrance go under the ball of Spaceship Earth and continue towards the fountain. Turn left and enter the building. This attraction is near the building exit on the opposite side to Spaceship Earth. Follow the path around till you see the section.

ATTRACTION EXPERIENCE:

A large and fun attraction. The section where you can build a molecule is very fun. Kids will enjoy some of the other visual effects like seeing the Infinity of Chrystals and the Carbon Nanotubes.