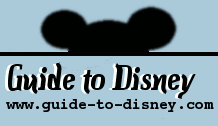 Videogame Playground

Type:
Interactive Exhibits
Park:
Epcot
Location:
Innoventions West
When To Go:
Anytime
Duration:
As long as you like
Photo/Video Restrictions:

HISTORY:

Play a variety of video games.

LOCATION:

In Innoventions West at Disney Epcot. From the entrance go under the ball of Spaceship Earth and continue towards the fountain. Turn left and enter the building. This attraction is near the center of the building. Follow the path around till you see the section.

ATTRACTION EXPERIENCE:

Mainly PS3 games, which have a varied age range. Terminals are a little high for small kids, but perhaps that is not their target age group. Even if 4 year olds often play videogames. Simple enough to use, though the joypad is very restricting as you have to use it over a table surface.