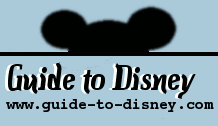 Thursday, November 30, 2023
Test the Limits Lab

Type:
Interactive Play Area
Park:
Epcot
Location:
Innoventions East
When To Go:
Anytime
Duration:
As long as you like
Presented By:
Underwriters Laboratories
Photo/Video Restrictions:

HISTORY:

Fun for everyone as you bang, smash and slam loads of products in the saftey testing labs of Underwriters Laboratories. The labs have been testing products in the name of safety since 1894. They have tested everything from the first fire extinguisher to modern day electronic equipment. UL created safety standards for many products as they were created. Underwriters Laboratories is an independent, not for profit corporation, which manufacturers submit their product to for safety testing. More than 17 billion UL Marks are applied to products each year.

LOCATION:

In Innoventions East at Disney Epcot. From the entrance go under the ball of Spaceship Earth and continue towards the fountain. Turn right and enter the building. Follow the path around till you see the section.

ATTRACTION EXPERIENCE:

The whole family can get involved in the wonderful world of product testing. Pull on a rope and watch a hammer hit a TV screen. Test out the effectiveness of a hardhat by dropping some metal storage drums on it. Ouch!! There are also a handful testing boxes, where vaccumings and other household items can be tested by visitors.