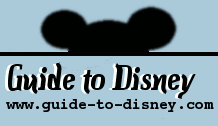 Monday, September 25, 2023
Opportunity City

Type:
Demonstration and Participation
Park:
Epcot
Location:
Innoventions East
When To Go:
Anytime
Duration:
As long as you like
Photo/Video Restrictions:

HISTORY:

Become an entrepreneur and run your own virtual business. Put business principles to work and join the fast paced world of the working world. As well as computers there is the interactive games of Family Business Rally and Opportunity Challenge.

LOCATION:

In Innoventions East at Disney Epcot. From the entrance go under the ball of Spaceship Earth and continue towards the fountain. Turn right and enter the building. This attraction is at the center of the building. Follow the path around till you see the section.

ATTRACTION EXPERIENCE:

Interactive play area where visitors can get involved with computer terminal games or a far more involved game with moveable disks and sticks on a projected floor display.