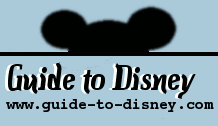 Innoventions East Kitcot Fun Stop

Park:
Epcot
Location:
Innoventions East
When To Go:
Anytime
Duration:
As long as you like
Photo/Video Restrictions:

DETAILS:

Make it possible with Kim Possible and colour an ID card which has a moble phone punch out card on it. Kids can stop and colour at this kidcot stop and go to other stops around Future World to collect other cutouts to add to their ID card.

LOCATION:

In Innoventions East at Disney Epcot. From the entrance go under the ball of Spaceship Earth and continue towards the fountain. Turn right and enter the building. This attraction is at the far end of the building. Follow the path around till you see the section on your left near another set of doors.