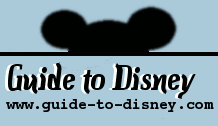 Monday, September 25, 2023
The House of Innoventions

Type:
Guided Tour
Park:
Epcot
Location:
Innoventions East
When To Go:
Anytime
Duration:
30 - 45 Minutes
Photo/Video Restrictions:

HISTORY:

Enter the house of the future and find out what wonderful technology awaits around every corner. Appliances changed the way we lived, worked and had fun. Check out the new products for the kitchen, living room, bedrooms and even garage or backyard.

LOCATION:

In Innoventions East at Disney Epcot. From the entrance go under the ball of Spaceship Earth and continue towards the fountain. Turn right and enter the building. Follow the path around till you see the section.

ATTRACTION EXPERIENCE:

This is a guided tour, which takes visitors though open plan sets with some of the latest designs or gagets on view. The guide will show some of the more interesting features of each room. The house is broken up into three parts. The kitchen and dining room on one side. The living room and den on the other. Next to the children's bedrooms, one for a boy on one side and a girl on the other. Last is the backyard and garage area. This is a great attractions for people with small children during non peak times as prams/ strollers are allowed through the tour.