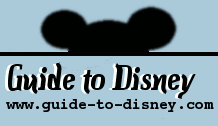 Snap It, Send It at ThinkPlace

Type:
Interactive Exhibits
Park:
Epcot
Location:
Innoventions West
When To Go:
Anytime
Duration:
As long as you like
Presented By:
IBM
Photo/Video Restrictions:

HISTORY:

A variety of interactive games and learning for all the family. Browse a selection of websites, play an projector version of tic tac toe or send an e-postcard to friends and family.

LOCATION:

In Innoventions West at Disney Epcot. From the entrance go under the ball of Spaceship Earth and continue towards the fountain. Turn left and enter the building. This attraction is near the center of the building. This attraction is just inside the entrance.

ATTRACTION EXPERIENCE:

Everyone always loves to bring somethig back from holiday, but what is even better to send something while on holiday. Using one of the booths, visitors can get a digital snap of themselves, alter it and then send it to friends and family. Kids love this, but adults love it even more!

The interactive tic tac toe game is real fun. An intelligent projector displays a board on the wall, floor or even cupboards. A selected visitor can then make a selection by tapping the location they want with their foot or using their hand. The board is then automatically updated. A fun laugh, especially when the board does not update very quickly and the non computer player keeps trying to signal their wanted location on the board.