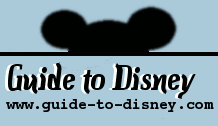 Rockin Robots

Type:
Show
Park:
Epcot
Location:
Innoventions West
When To Go:
Anytime
Duration:
As long as you like
Presented By:
Kuka
Photo/Video Restrictions:

HISTORY:

Rockin' Robots are a group of drumming and moving robots that create a joyful sound and dance show.

LOCATION:

In Innoventions West at Disney Epcot. From the entrance go under the ball of Spaceship Earth and continue towards the fountain. Turn left and enter the building. This attraction is near the building exit on the opposite side to Spaceship Earth. Follow the path around till you see the section.

ATTRACTION EXPERIENCE:

Meet four amazing robots and help them to create a symphony using the touch screen displays. Your directions will tell the four robotic arms to play different sounds from a range of choices including cymbals, gongs, and chimes to car horns and crates. Also at the touch screen displays you can learn more about the robots and how robotics plays an everday part in our lives.