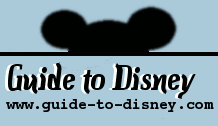 The Land

Soar with the birds or take a boat ride through lush green houses. Eat with Chip and Dale or watch a film on the environment hosted by Simba and his friends.

Originally opened in 1982, this section of Epcot is presented by Nestlé USA. Explore the amazing beauty and use of the land around us and far away in this extensive six acre pavilion. Take a boat through the history of the land and how it is cared for by nature and man and used by living beings. Discover the future of farming as you drift through large green houses with a range of old and new growing techniques are in use. Fly over stunning landscapes like a bird on the gliding ride Soarin'. Take to heart the need to protect and conserve the land with Simba, Timon and Pumbaa in the film The Circle of Life. After experiencing the wonder of the land, eat till you are full on a range of foods. Some grown in the green houses on site.

The décor has colors and textures inspired by nature and Earth's natural environments. The center of the space is an abstract representation of sky with blue background and long golden sweeps of sunshine. Five balloons are suspended in the atrium, four to represent the four seasons, the fifth balloon in the center representing Earth. Large green abstract tree trunks reach up the building's columns.