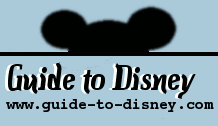 Sunshine Season Food Fair

Disney Dining Plan:
No
Park:
Epcot
Location:
The Land
Cuisine:
American
Menu Items:
Baked Potatoes, barbeque salads, sandwiches, fresh fruit, drinks.
Dining Type:
Counter Service
Meal Options:
Breakfast, Lunch, Dinner and Snack.
Opening Hours:
9:00am-9:00pm
Prices:
Under US$14 per person

Food/Dining/Restaurant Details

The Sunshine Seasons in the giant atrium of the pavilion, offers a fast-casual menu in four quick service sections. There is no fried food or pizza, no burgers -- most is prepared as diners watch.

At the

Wood-Fired Grill Shop

Wood-fired grills and rotisseries are center stage with fresh vegetables inspired by autumn. Hearty, earthy flavors include rotisserie chicken, wood-grilled salmon with mashed potatoes and kalamata olive pesto, and pork loin with yellow rice and salad.

At the

Sandwich Shop

Made-to-order sandwiches are served on artisan breads inspired by baking traditions of the wintermonths. Sandwich choices include grilled vegetable Cuban, Black Forest ham and salami grinder with arugula on ciabatta and smoked turkey and Munster on foccacia with spring greens.

At the

Asian Shop

Wrapped around a 6-foot-long Mongolian barbecue and wok station, this area serves noodle bowls and stir-fries inspired by crisp, spicy flavors of summertime. Dishes are light, healthy and flavorful, like spicy Mongolian stir-fry beef with Asian vegetables; Thai chile chicken with lo mein noodles and vegetables, and a garlic-chile noodle bowl with chicken.

At the

Soup/Salad Shop

Food inspired by the abundance of growth and the celebration of the spring, fresh salads are prepared on stage. Distinct flavor combinations include seared tuna on mixed greens with sesame rice-wine vinaigrette; roasted beet and goat cheese salad with cilantro-lime vinaigrette, and grilled chicken Caesar salad.

Location Directions

In the Land at Disney Epcot. From the entrance walk under the ball of Spaceship Earth and continue to the fountain. Turn right and continue under the building of innoventions till you reach the Land straight ahead.

Once inside the building turn left and continue down the ramp to the ground floor level.