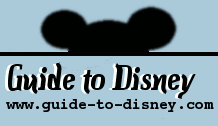 Monday, September 25, 2023
Circle of Life (from the Lion King)

Type:
Film
Park:
Epcot
Location:
The Land
When To Go:
Anytime
Duration:
20 Minutes
Where To Sit:
In the middle
Photo/Video Restrictions:

HISTORY:

Join Timon and Pumbaa from the Lion King as they set out to build a large resort without any thought for the enviroment or others living around them. Simba tries to show them the evil of their ways and how everything we do has en effect on others and the enviroment and how we can each do our bit to keep the planet happy and healthy!

LOCATION:

In the Land at Disney Epcot. From the entrance walk under the ball of Spaceship Earth and continue to the fountain. Turn right and continue under the building of innoventions till you reach the Land straight ahead.

Once inside the building turn right and continue down the ramp till you see the entrance straight ahead.

ATTRACTION EXPERIENCE:

This wide screen film is a mixture of cartoon and landscape scenes from around the world. Good views and plenty of laughs for all ages.