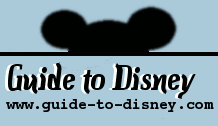 Saturday, September 30, 2023
Living with the Land

Type:
Boat ride
Park:
Epcot
Location:
The Land
When To Go:
Early Morning or Late Afternoon
Duration:
22 Minutes
Where To Sit:
In the Front
Type of Restraint:
No Restraint
Photo/Video Restrictions:

HISTORY:

Go on a voyage through the laboratories and greenhouses of Disney World. The cruise will take you through a tropical rain forest, an African desert and the American plains where nearly 40 audio animatronics enhance the experience. Learn about the lastest in farming developments with aquaculture and desert farming and see greenhouses on a site covering many acres. There is also some amazing water life from fish to alligators.

LOCATION:

In the Land at Disney Epcot. From the entrance walk under the ball of Spaceship Earth and continue to the fountain. Turn right and continue under the building of innoventions till you reach the Land straight ahead.

Once inside the building take the right ramp to stairs, escalator or elevators/ lifts. The ground level.

ATTRACTION EXPERIENCE:

A wonderful tour for all ages through the history of farming and living from the land. The greenhouses are the best part of the tour. Fruit and veg growing all around. For the Disney fans there might even be some mickey looking pumpkins!