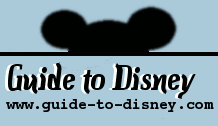 Jr. Chef

Type:
Show
Park:
Epcot
Location:
The Land
Presented By:
Nestle Toll House
Photo/Video Restrictions:

HISTORY:

A sponsored sections by Toll House, where younger children can each play their part in manking cookies. Yum, yum!

The Nestle Toll House tradition began in the 1930's at the Toll House Inn near Boston. Proprietor Ruth Wakefield was known for her rich, endulgent deserts. While experimencing one day, she cut a bar of Nestle Semi Sweet Chocolate into tiny bits and added them to her cookie dough. The Toll House Cookie was born.

In 1939, Nestle began to offer packages that contained tiny pieces of Nestle semi sweet chocolate and included the Toll House recipe on the package. This innovention made chocolate ship cookies available to everyone. Today the original Nestle Toll House Chocolate Chip Cookie remains America's favourite cookie recipe.

LOCATION:

In the Land at Disney Epcot. From the entrance walk under the ball of Spaceship Earth and continue to the fountain. Turn right and continue under the building of innoventions till you reach the Land straight ahead.

From inside the building head along the left ramp and down to the lower level. This attraction is on the left side of the lower level.

ATTRACTION EXPERIENCE:

This is a great opportunity for kids to get stuck in and make some cookies without the parent or guardian having the mess to clean up. Everything is set out in bowls and trays and each child is giving his or her own part to play in the cooking making process. It is messy fun with a treat you can collect later!

Note

This attraction is now closed to make more seating for Seasons.