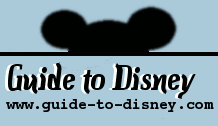 Behind the Seeds Tour

Type:
Guided Walk Tour
Park:
Epcot
Location:
The Land
Restrictions:
2007
US$10.00 per Guest 3-9 (includes tax)
US$14.00 per Guest 10+ (includes tax)
Under 18s must have parent or guardian.
Duration:
1 hour
Notes:
All prices include tax. Programme itinerary, content and prices are subject to change without notice.

Theme Park admission is required.

Guests must transfer from motorised scooter or ECV to an available wheelchair.

Tours are led by a member of the Epcot Science Team.

The tour is wheelchair accessible (Guests in ECVs will need to transfer to a wheelchair).

Safety and sanitation rules are strictly enforced in the greenhouses and labs.

Children are welcome, but must be supervised; pushchairs are provided for small children.

HISTORY:

Unearth the secrets of Disney's green thumbs. Take a tour into the land and walk amoung the greens normaly only seen by boat on the attraction ride Living with the Land.

LOCATION:

In the Land at Disney Epcot. From the entrance walk under the ball of Spaceship Earth and continue to the fountain. Turn right and continue under the building of innoventions till you reach the Land straight ahead.

ATTRACTION EXPERIENCE:

A wonderful and informative guided tour taking visitors into the garden that Disney built.