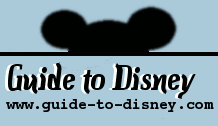 A day at the movies, live the action the adventure and the fun of films old, new and even future as well as your favourite TV hits.

Welcome to Disney's Hollywood Studios

Animation Courtyard
See your favourite Disney characters live on stage. Take a journey with Ariel from the Little Mermaid or go behinds the scenes and understand the magic which goes into Disney Animation.
Commissary Lane
Check out the local book shop and perhaps meet a star or get a book signed. After spine tingling thrills await you at the Sci fi Dine in Theatre.
Echo Lake
Ship ahoy with a dinosaur off the port bow! Relax in a lake side bench while taking in the atmosphere or a bite to eat before blasting out your ears with some dangerous sounds!
Hollywood Boulevard
It all starts here. Down the main shopping boulevard where only the best of the best open their wallets. Keep this under your hat, but the big ears nearby hear all and see all!
Mickey Avenue
Catch a backlot tour and go behinds the scenes at Disney's Hollywood Studios. Meet some of your favourite characters along this star studded avenue or learn how One Man's Dream became a reality!
Streets of America
Take to the streets and visit some key film locations. Drop the kids off in an oversized jungle and dance in the rain with an umbrella or dart off to Chinatown.
Sunset Boulevard
Take a rockin ride with Aerosmith or enjoy a short stay at the Twilight Tower. Share the magic with Beauty and her beast or be dazzled by Mickey in his end of the day spectacular!