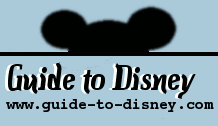 The Great Movie Ride

Type:
Large Scale Track Ride
Park:
Disney's Hollywood Studios
Location:
Hollywood Boulevard
Duration:
22 Minutes
Photo/Video Restrictions:

HISTORY:

Travel behind the silver screen and expeience some classic movie moments with the help of sets, animatronics and even your tour guide! Unforgettable scenes and magic moments await you.

LOCATION:

On Hollywood Boulevard at Disney's Hollywood Studios. From the entrance travel directly down the blvd to its end. Just under (or around) Mickey's Sorcerer Hat.

ATTRACTION EXPERIENCE:

Queue through a maze of rooms all decorated different and with glassed artifacts from many famous Disney films, including Mary Poppin's carrosel horse. Visitors then queue through a film theatre, which shows clips of classic films, many black and white. After the door opens the real tour begins. Everyone slides into long benches on a large track line carriage which can carry a lot of people! To follow is a tour through films like the Wizard of Oz, Indiana Jones and the Temple of Doom, Alien, as well as a cowboy scene with John Wayne and a Gangster scene. Some people will find the tour pretty intense and sometimes DARK and even TENSE. Children will find part frightening. It is a rather long ride with no way off, so if you are unsure how you will cope, pass this one by. For everyone else this is a great get into the films ride and a fun way to experience the action without long seperate waits.