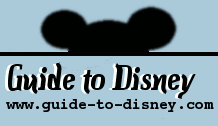 Tuesday, September 27, 2022
Echo Lake

Ship ahoy with a dinosaur off the port bow! Relax in a lake side bench while taking in the atmosphere or a bite to eat before blasting out your ears with some dangerous sounds!

One of the feature points for Disney's Hollywood studios and often passed by. There are not a lot of attractions around the lake, but there are however a number of food outlets and resturants as well as plenty of outside seating and even some seating.