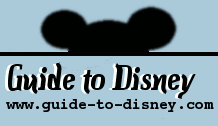 Saturday, September 30, 2023
Star Tours

Type:
Simulator
Park:
Disney's Hollywood Studios
Location:
Echo Lake
Restrictions:
Height Requirement: 40" (102 cm) or taller.
Due to the nature of the experience, Guests with service animals should check with a host or hostess for attraction and boarding information.
For safety and comfort, Guests should be in good health and free from heart, back or neck problems, motion sickness, or other conditions that could be aggravated by this adventure. Expectant mothers should not ride.
Guests with young children may take turns experiencing attractions. See a Cast Member for additional information.
Guest-activated captioning is available on selected video monitors at this location. Please visit Guest Relations to obtain an activator.

When To Go:
First thing in the morning or before the park closes
Duration:
7 Minutes
Opened:
December 15th 1989
Where To Sit:
Smoother ride at the front and rougher ride at the back.
Type of Restraint:
Lap Belt
Number of Seats:
Six Simulators, 41 seats each (5 rows of 8 with extra seat in row 5)
Photo/Video Restrictions:

HISTORY:

Get on board a transport shuttle for a wild inter-galactic flight with a newly trained pilot. Hopefully the absent minded droid in the cockpit will not get anyone killed with more planning warp speed, wrong terms and some wild flighing manuvours.

Based on the popular Star Wars films. May the force be with you!

LOCATION:

On the Backlot at Disney's Hollywood Studios. From the entance head towards the mickey ears and hat and take the first path left going around Echo Lake. Pass Indiana Jones Epic Stunt Spetacular and turn left just after it. Continue long the path till you see the large AT-AT Emperial Walker.

ATTRACTION EXPERIENCE:

Enter the world of George Lucas and experience the excitement and danger known by Luke Skywalker, Hans Solo, Chewbacca as well as the evil Darth Vader!