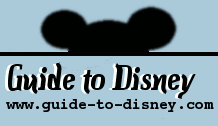 Saturday, December 3, 2022
Pixar Place

Toy Story comes to life with its own special section. Pixar place transports visitors to a world of living toys!

A wonderful little section situated between the animation courtyard and Mickey Avenue. Let Buzz Lightyear, Woody and all their friends show you a wonderful world. Take in some themed shopping or a Woody snack while waiting to ride the very popular 3D Toy Story Mania ride. There is a great indoor character greet section as well as some outdoor greets. Kids will love the larger than life toys dotted around the area.