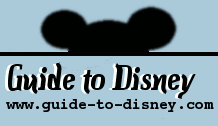 Tuesday, September 27, 2022
Mickey Avenue

Catch a backlot tour and go behinds the scenes at Disney's Hollywood Studios. Meet some of your favourite characters along this star-studded avenue or learn how One Man's Dream became a reality!

This avenue is bustling with activity most of the day. There are quite a few photos points including the Mickey Avenue Crossroads sign and a large six pack of cola!