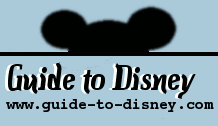 One Man's Dream

Type:
Exhibition
Park:
Disney's Hollywood Studios
Location:
Mickey Avenue
Duration:
Exhibition Gallery - As long as you like, Film - 22 Minutes
Opened:
Oct 1st 2001

HISTORY:

A specially created exhibition to commemorate the 100th anniversary of Walt Disney's birth. There is a gallery with a variety of exhibits from audio interviews, archive film footage, models and photographs. See what inspired one man, with only one year of high school and mainly self educated, to make his dreams a reality.

This special exhibition was the first time the Walt Disney Archives were out on public display. The 400 items of momorbelia were flown from California to Florida in a private airbus airplane.

LOCATION:

On Mickey Avenue at Disney's Hollywood Studios. From the entrance head to the Mickey Ears Hat and take the far right exit into Mickey Avenue. You should see the entrance just in front of you.

ATTRACTION EXPERIENCE:

You start out in a gallery room where you can freely roam the exhibits. Then there is a film. You can view the exhibition and the movie seperately and this might be the best way if you are waiting for a fastpass or dining reservation.