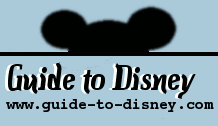 Studio Catering Company

| | |
| --- | --- |
| Disney Dining Plan: | No |
| Park: | Disney's Hollywood Studios |
| Location: | Mickey Avenue |
| Cuisine: | Mediterranean |
| Menu Items: | Pork Subs, Chicken with rice, salads, hot and cold drinks, some deserts. |
| Dining Type: | Counter Service |
| Meal Options: | Lunch, Dinner, Snack, A la carte. |
| Prices: | Under US$14 per person |

Food/Dining/Restaurant Details

Grab a snack at this outside food venue. Covered seating outside with bar area on the side. Range of food subs, wraps, salads and deserts.

Location Directions

On Mickey Avenue at Disney's Hollywood Studios. From the entrance head to the Mickey Ears Hat and take the far right exit into Mickey Avenue. Continue down the Avenue away from the hat till you run into the entrance for the Backlot Tour, this food venue is right across from the Backlot Tour ride.