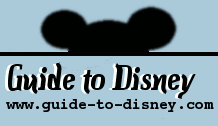 The Disney's Hollywood Backlot Tour

Type:
Tram Tour
Park:
Disney's Hollywood Studios
Location:
Mickey Avenue
When To Go:
Morning
Duration:
30 Minutes
Where To Sit:
On an outside seat
Type of Restraint:
None
Number of Seats:
About 200 per tour

HISTORY:

Take a tour around the backlot and see some of what makes movies magic. From warehouses of costumes to props and sets. If that was not enough to catch most people's interest then there is always the special effects! Brace yourself for Harbour Attack a serious encounter with a large water tank! Then just to wrap things up face the fury of nature gone mad in Catastrophe Canyon!

LOCATION:

On Mickey Avenue at Disney's Hollywood Studios. From the entrance head to the Mickey Ears Hat and take the far right exit into Mickey Avenue. Continue down the Avenue away from the hat till you run into the entrance for the Backlot Tour.

ATTRACTION EXPERIENCE:

Get on board a long tram for a wonderful backlot tour. While you wait to board you will be show some of the amazing special effects from recent films on TV screens over head.