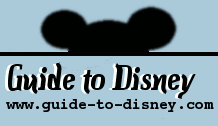 Hollywood Boulevard (Blvd)

It all starts here. Down the main shopping boulevard where only the best of the best open their wallets. Keep this under your hat, but the big ears nearby hear all and see all!

There are plenty of shops along this famous boulevard. Everything from film and camera equipment to clothes and toys. For the more deserning shopper try Sid Cahuenga's One-of-a-Kind, where gifts and souvenirs take on new meaning. Perhaps you will find an old Mickey Mouse toy or even Walt Disney's autograph.