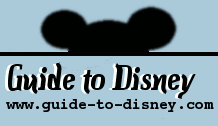 Saturday, September 30, 2023
High School Musical 3

Entertainment Details

High School Musical 3: Senior Year. Right Here! Right Now! This is a live show inspired by and featuring music from Walt Disney Pictures film.

Dance, sing and cheer on the Wildcats in this rousing show as the movie you loved soars to life with tons of singing, dancing and pure "Wildcat Fever"!

The talented East High Crew celebrates the songs and fun of High School Musical 3: Senior Year with a traveling "concert". Join in the party atmosphere outside the Sorcerer's Hat, where this high-energy show grows into a full production with interactive sequences, a gleaming set and concert lighting. As the incredible music pulsates, you'll find yourself dancing and singing like one of the Wildcats, filled with the best of teen spirit!

Location Directions

Hollywood Boulevard at Disney's Hollywood Studios. Check out the Tips board for upto date showtimes and locations, which can change.