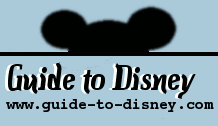 You are here:

WDW

> General

Car Rentals for Disney World

For most visitors to Disney World a car is essential. If you are unable to bring your own car with you. Consider renting. What is best will depend on the size of the group and how much luggage space is needed. Weigh up the following before deciding what to rent.

Theme Park Parking

Disney World Parking is charged per vehicle with higher changes for larger vehicles like motor homes.

Seating and Luggage Space

If coming by plane do not consider just the seating, but also the luggage capacity. A wheelchair or pram/stroller will take a fair bit of room on its own. It is convenient to go home all together in one can without the need for more than one trip, but if cost is a greater factor than time. Consider making more than one trip to the airport both direction.

Cost of Petrol/Gas

Fuel consumptions should be a consideration when renting. A small compact will not take nearly as much fuel as a large van. The bigger the car the more fuel it will take to run.