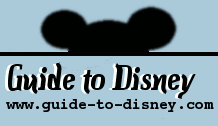 Saturday, September 30, 2023
Guest Relations at Disney

There is a Guest Relations located inside each Disney World Theme Park. They provides a variety of services including:

* Information concerning Guests with disabilities
* Messages for Separated Parties
* Lost Guests
* Guide Maps available in French, German, Japanese, Spanish and Portuguese
* Disney Dollar Exchange
* Foreign Currency Exchange
* Information on Behind the Scenes Educational Programs
* Disney Resort Reservations and Advanced Reservations for Dining
* Walt Disney World Gift Certificates
* Ticket Media Info & Adjustments
* On-property Activities Information

Other Guest Services are listed on this site and include information on Baby Care Centers, ATMs, Camera Services, First Aid, Lockers, Wheelchair and Pushchair hire as well as many other services. See seperate pages for more information.