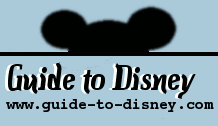 Mickey's Sorcerer Hat Charater Greetings

| | |
| --- | --- |
| Park: | Disney's Hollywood Studios |
| Location: | Hollywood Boulevard |
| Type: | Dedicated Themed Location |
| Characters: | Daisy |
| Indoors or Outdoors: | Outdoors |
| Photo/Video Restrictions: | |

CHARATERS:

LOCATION:

On Hollywood Boulevard at Disney's Hollywood Studios. From the entrance head to the Mickey Ears Hat. The Charater Greeting locations are all around the hat at arranged times. See daily listings.

GREET EXPERIENCE:

A lot of different characters at various spots around the hat. There is little shelter from the sun in some places and the queues (lines) can be long due to the location as most people have to pass through the area to get to other areas.