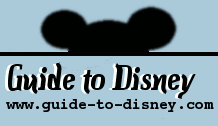 Journey into Narnia - Prince Caspian

Type:
Show
Park:
Disney's Hollywood Studios
Location:
Mickey Avenue

HISTORY:

An introduction to the Disney Narina production with film show and some sets.

LOCATION:

On Mickey Avenue at Disney's Hollywood Studios. From the entrance head to the Mickey Ears Hat and take the far right exit into Pixar Place and through onto the former Mickey Avenue. Continue down the avenue till you see the attraction entrance on the right set back from the main path.

ATTRACTION EXPERIENCE:

Enter through the portal and see what rich enchantment has been created with a recreation of the sets used in the film. Your journey begins in the queue where you can test your knowledge of the Narnia stories. Next, either head into the soundstage or introduce yourself to Prince Caspian himself! Inside experience a unique look at the epic story, where you can watch special behind-the-scenes footage featuring the film's director, Andrew Adamson.

Pass through a rockwork archway, as you enter Aslan's Stone Table Chamber, the underground vault where Aslan sacrificed himself in the first movie. You stand amidst gorgeous stone carvings in one of the most awe-inspiring sets in the series, which is also a pivotal location in the film, The Chronicles of Narnia: Prince Caspian.

Multiple screens, dimensional sound and in-theater effects help you live the story of Narnia firsthand, as you explore this walk-through chamber in depth, guided through the tale of Prince Caspian's courageous battle against the evil King Miraz to win back his rightful place on the throne.

Finally, conclude the journey with an up close look at the authentic concept art and storyboards that contributed to bringing the motion picture to life, as well as the actual props and costumes used by the film cast.