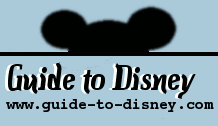 Saturday, September 30, 2023
Journey into Narnia - The Lion, the Witch and the Wardrobe

Type:
Show and Exhibition
Park:
Disney's Hollywood Studios
Location:
Mickey's Avenue
Photo/Video Restrictions:

HISTORY:

An introduction to the Disney Narina production with film show and some sets.

LOCATION:

On Mickey Avenue at Disney's Hollywood Studios. From the entrance head to the Mickey Ears Hat and take the far right exit into Mickey Avenue. Continue down the avenue till you see the attraction entrance on the right set back from the main path.

ATTRACTION EXPERIENCE:

Each group lines up outside till they are allowed to preceed into the waiting area outside a large recreation of the red wardrobe doors used in the film. Inside the doors ... Narnia awaits. A land encased in snow and ice. Wait next to the lamp post in a forest covered in snow. The Queen of Narnia will soon greet visitors with a chilling tale. Then a clip of the film is played. Mainly the end fight scene. After the film visitors are shown through to a small exhibition area, where they can see see a range of items from the film including sets, costumes and background story boards. This attraction has no set times between shows. The exhibition at the end means that only when the previous group is finished looking can the next start.