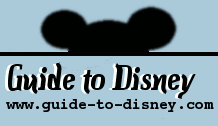 Saturday, September 30, 2023
Sounds Dangerous - Starring Drew Carey

Type:
Sensory Show
Park:
Disney's Hollywood Studios
Location:
Echo Lake
Duration:
12 Minutes
Photo/Video Restrictions:

HISTORY:

Go undercover with Drew Carey, the comedian and actor for a wild experience on a new tv detective show. Film together with clear 3D sound, SOUNDS dangerous!

LOCATION:

In the Echo Lake area at Disney's Hollywood Studios. From the entrance follow the path till the first left turn off towards the lake. Turn right and follow the path around the lake till you see the attraction on your right.

ATTRACTION EXPERIENCE:

Visitors enter a dim lit theatre and are instructed to take a seat and put on the headphones provided. After a short intro film which lays the grounding for what is to come, everyone is plundged into complete darkness as Drew Carey managed to damage his camera and so the audience ends up only hearing the action and seeing nothing. Some people will find this annoying as it does mean a long period of complete darkness with headphones on banging sounds in your ears. If you like surprise sounds, then this show will be for you. If you do not like being in the dark for ages, then give it a complete miss. Small children may find this show boring or even scary!