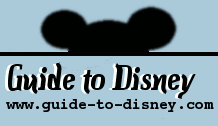 Sounds Dangerous - Sound Works

Type:
Interactive Exhibits
Park:
Disney's Hollywood Studios
Location:
Echo Lake
When To Go:
Anytime (Busiest after shows from Sounds Dangerous)
Duration:
As long as you like
Photo/Video Restrictions:

HISTORY:

After going undercover with Drew Carey, the comedian and actor for a wild experience on a new tv detective show. Exit through the Soundworks and make your own sound effects and voice for cartoons and film clips.

LOCATION:

In the Echo Lake area at Disney's Hollywood Studios. From the entrance follow the path till the first left turn off towards the lake. Turn right and follow the path around the lake till you see the attraction on your right.

ATTRACTION EXPERIENCE:

This is a great little interactive area which is completely self conducted. Make the tapping of a horse's hooves or voice over a classic cartoon like snow white with your own voice. Get your friends involved and really have a laugh.

This attraction is the exit point for Sounds Dangerous and is the busiest when the film ends. Go just after the film starts and have an easy time viewing all the sections.