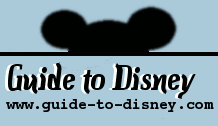 Indiana Jones Epic Stunt Spectacular

Type:
Live Show
Park:
Disney's Hollywood Studios
Location:
Echo Lake
When To Go:
First or last show for the day
Duration:
32 Minutes
Opened:
August 25th 1989
Where To Sit:
Near the front if you want to see the effects better or if you want to be picked as an extra in the show
Number of Seats:
2000 metal bench seats

HISTORY:

A live show based on the Indiana Jones films. There are crashes, explosions as well as some action packed stunts. Get behinds the scenes and see from the directors chair how movie magic works! Audience participation is possible and you might even be chosen as an extra.

LOCATION:

Around the Echo Lake area at Disney's Hollywood Studios. From the entance continue straight towards the large Mickey Ears Hat. Look out for the lake on the left and turn off when the path past it is visible. Follow the path around the lake to the other side from where you were.

ATTRACTION EXPERIENCE:

This is a very popular show, wait are long even at off peak times. Fastpasses and early arrival before the start of a show is a MUST! Be ready for some pretty amazing special effects as well as some great stunts! Olider children will love it, but younger ones might find the noise and effects too freightning.