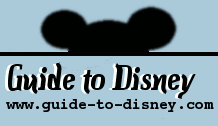 Saturday, September 30, 2023
Jedi Training Academy

Entertainment Details

Everyone wants to be a Jedi! Well perhaps not everyone, but if you are young (around 12 or under) and want to train as a jedi with a famous master than look no further. There might even be an encounter with the terrifying Darth Vader before the lesson is finished!

Location Directions

On the Backlot at Disney's Hollywood Studios. From the entance head towards the Mickey ears and hat and take the first path left going around Echo Lake. Pass Indiana Jones Epic Stunt Spetacular and turn left just after it. Continue long the path till you see the large AT-AT Emperial Walker. The Jedi Training Academy is on the left side of the entrance to Star Tours.