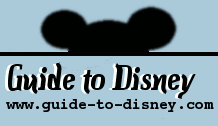 Saturday, September 30, 2023
The Magic of Disney Animation

Type:
Tour
Park:
Disney's Hollywood Studios
Location:
Animation Courtyard
When To Go:
Morning or late afternoon
Duration:
At least 30 minutes
Opened:
Redone 2003 and 2004
Photo/Video Restrictions:

HISTORY:

Disney has a long history with Animation from its first feature film Snow White and the Seven Dwarfs back in 1937 to modern day classics like Aladdin, Beauty and the Beast and the Lion King. Go behind the scenes to learn more about the work that goes into an animation production. Try out some interactive games or even put the artist in you to the test!

LOCATION:

From the entrance continue down Mickey Avenue to Mickey's Hat. Turn right and go under the archway into the Animation Courtyard. Continue straight on till you see the entrance.

ATTRACTION EXPERIENCE:

Drawn to Animation - Short Film
Walt Disney Future Animation - Room previously used when Animation was done in Florida, though has since been moved to California.
Animation Academy - Try your hand at creating your own Disney Charater
The Sound Stage - Create your own sound track for an animation clip.
Digital Ink and Paint - Give animated clips some digital help.