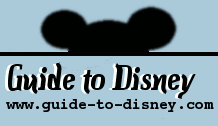 Voyage of the Little Mermaid

Type:
Live Show
Park:
Disney's Hollywood Studios
Location:
Animation Courtyard
When To Go:
First or last show for the day
Duration:
17 Minutes
Opened:
Jan 7th 1992
Where To Sit:
In the middle rows as the stage if elevated
Queue/Line Trivia:
Ursula the sea witch is 3.66 metres high and 3.05 metres wide.
Photo/Video Restrictions:

HISTORY:

Take a journey under the sea into the magical world of mermaids and mermen as well as some lively fish and other sea creatures. Join Flounder and Sebastian as they help Ariel find her way through the rough waters of life and the unknown surface of land. There will be trouble as Ariel finds her prince charming Eric worth risking everything for and the evil Ursula will stop at nothing to destroy any chance of happiness. Can King Triton save his daughter from a fate worse than death!?

A heart touching show with live performers, colourful puppets, film clips, songs and music as well as some scary special effects. Based on the feature length cartoon "The Little Mermaid".

LOCATION:

From the entrance continue down Mickey Avenue to Mickey's Hat. Turn right and go under the archway into the Animation Courtyard. This attraction is to your left.

ATTRACTION EXPERIENCE:

The waiting area outside is very large and can seem busy. Do not be put off by this and check wait times. Inside the theatre is dark and at the start of the show there is a light mist in the air to give the laser lights a chance to work their magic and create an illusion of being under the sea. The stage is elevated and can be hard to view if you are sitting in the front. Best seats are in the middle of the theatre or even at the back. Some people may find the loud noises at the end of show too intense; small children may find it scary.

Great show with some wonderful songs and special effects. One of the best shows for families at Disney and very popular! The theatre has air conditioning which is great in summer. The enviroment is also very controlled so the effects work so much better than in other shows of a similar nature within the park.