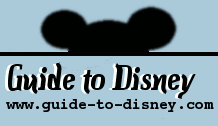 Monday, September 25, 2023
Animation Gallery

Pin Trading:
No
Park:
Disney's Hollywood Studios
Location:
Animation Courtyard
Shop Description:
Animation Cells, prints, drawings and other collectable art.

Shop Details

Disney film and cartoon cells as well as art, drawings and other rare collectibles.

Location Directions

From the entrance continue down Mickey Avenue to Mickey's Hat. Turn right and go under the archway into the Animation Courtyard. Continue straight on till you see the entrance.