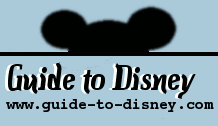 Monday, September 25, 2023
Playhouse Disney - Live on Stage

Type:
Live Show
Park:
Disney's Hollywood Studios
Location:
Animation Courtyard
When To Go:
Anytime
Duration:
20 Minutes
Where To Sit:
Seating is on the floor, unless you are lucky enough to get a seat on a bench along the back wall

HISTORY:

Join your favourite Disney friends at Disney Playhouse. A live stage show with playful tunes, some magical stories, and even some fun surprises. See Bear in his big blue house along with Tutter, Pip and Pop, Stanley, Pooh, JoJo and Goliath and many more!

LOCATION:

From the entrance continue down Mickey Avenue to Mickey's Hat. Turn right and go under the archway into the Animation Courtyard. This attraction is to your right.

ATTRACTION EXPERIENCE:

This is a fun and interesting show for children and adults alike. Children with the Disney Channel will know most all of the charaters, whereas non American children may not know very many of the charaters. Pooh only has a short part and near the end. Seating is on the floor, which can be a little rough, but overall the kids love it and it is well worth a visit!