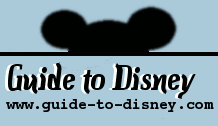 Magic of Disney Charater Greetings

Park:
Disney's Hollywood Studios
Location:
Animation Courtyard
Type:
Dedicated Themed Location
Indoors or Outdoors:
Indoors
Waiting Time:
Popular
Overall Experience:
Excellent
Photo/Video Restrictions:

CHARATERS:

Carl from Up
Dug from Up
Russell from Up
Sorcer Mickey
The Incredibles

LOCATION:

Access is from either the Studio Store or through the Magic of Disney Animation.

From the entrance head down Hollywood boulevard and then from the Mickey Hat continue down Mickey Avenue. Turn right and go under the archway into the Animation Courtyard. This shop is next to the In Character shop on the far corner left corner of the area.

GREET EXPERIENCE:

A selection of themed areas for a selected group of characters. Easy access through the Studio Store and wait times are less when the Magic of Disney has not yet let out into this area. There are seating areas and the place is air conditioned, which is always nice when the queues are long. Well worth a visit.