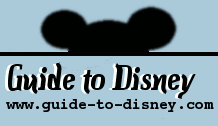 Top Ten Attractions at Disney's Hollywood Studio

Indiana Jones Stunt Spectacular - FP
Rock 'n' Roller Coaster - FP
Star Tours - FP
Toy Story Mania! - FP
Tower of Terror - FP
Voyage of The Little Mermaid - FP
Lights, Motors, Action! Extreme Stunt Show - FP
The Great Movie Ride
Playhouse Disney
Muppet Vision 3D

FP = Disney FASTPASS system in operation

Listed above are the top ten rides at Disney's Hollywood Studio. The not to be missed thrills, magic and fun. Each ride is ordered based on how fast they "tend" to fill up from park opening. During peak season the top five can have long queues from 10am in the morning.