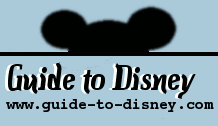 Saturday, September 30, 2023
Lights, Motors, Action! Extreme Stunt Show

Type:
Stunt Show
Park:
Disney's Hollywood Studios
Location:
Streets of America
When To Go:
First show of the day
Duration:
30 Minutes

HISTORY:

Direct from Disneyland Park in Paris comes this high octane live stunt show. With engines reved up get ready for some extreme thunder from specially designed cars, jet skis and motorcycles. Bangs, blasts and fire awaits as Disney takes you behinds the scenes of an action movie.

LOCATION:

On Streets of America at Disney's Hollywood Studios. From the entrance head to the Mickey Ears Hat and then turn left down Commissary Lane to the end. Take the first right down Streets of America, this attraction is at the end of it.

ATTRACTION EXPERIENCE:

A really impressive stunt show with large set and more than 40 vehicles. It is a heart pounding adrenaline rush. The outside theatre is very large and there will be a lot of loud noises and bright lights from pyrotechnics.