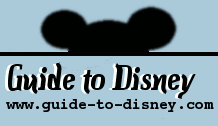 Monday, September 25, 2023
Toy Story Pizza Planet Arcade

Disney Dining Plan:
No
Park:
Disney's Hollywood Studios
Location:
Streets of America
Cuisine:
American
Menu Items:
Pizza, salads, cookie, crispy treats, hot and cold drinks.
Dining Type:
Counter Service
Meal Options:
Lunch, Dinner, Snack, A la Carte.
Prices:
Under US$14 per person

Food/Dining/Restaurant Details

A themed food outlet and arcade in one! Blast off with Buzz Lightyear to Pizza Planet, where little green men await you.

Large inside seating area as well as unbrella covered tables outside. The inside seating is air conditioned with a range of tables seating 4 or 6 people. There is a lift and high chair are available. Tables outside will seat up to 5 people.

Location Directions

On the Streets of America at Disney's Hollywood Studios. From the Entrance head to the Mickey Ears Hat and turn left onto Commissary Lane and then continue to the end of it and head right at the fork till you pass Muppet Vision 3D; the food venue is right across from this attraction.