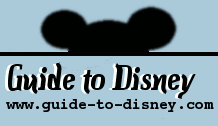 Muppet Vision 3D

Type:
Show
Park:
Disney's Hollywood Studios
Location:
Streets of America
When To Go:
First show of the day
Duration:
25 Minutes (Pre Show - 12 Minute, 3D Film - 13 Minutes)
Number of Seats:
600 Seats

HISTORY:

Jim Henson, Kermit, Miss Piggy, Gonzo and all their friends welcome you to a wackey and gut busting 3D show. Enjoy the spetacular effects of a 3D film along with a few extra surprises in this singing and dancing extravigansa. With non stop action and some great audio animatronics the Muppets will bring the house down ... literally!

LOCATION:

On Streets of America at Disney's Hollywood Studios. From the entance head to the Mickey Ears Hat and then turn left down Commissary Lane to the end. Continue straight till you see the Miss Piggy Fountain on the right marking the entrance to this attraction.

ATTRACTION EXPERIENCE:

You enter a pre show room, which looks a lot like a back stage set area. There is a intro on tv screens, which gives a hint of what is to come. Keep your eyes out for some interesting props.

Slowly crowds are filtered into a large theatre. Not just any theatre would do for the muppets. Look out for some furmilure faces in the theatre boxes. When the film starts you will need to put on some yellow 3D glasses to really benefit from the experience. Be sure not to miss some of the off screen effects above and below the screen as well as at the back of the theatre.