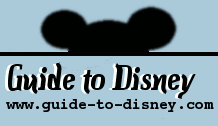 ABC Commissary

Disney Dining Plan:
Yes
Park:
Disney's Hollywood Studios
Location:
Commissary Lane
Cuisine:
Asian, Indian, British, American
Menu Items:
Fish and Chips, Burger, Curry, Stir Fry, Wrap and Sandwiches.
Dining Type:
Counter Service
Meal Options:
Breakfast, Lunch, Dinner, Snack, A la carte.
Prices:
Under US$14 per person

Food/Dining/Restaurant Details

Varied menu with Asian, Indian, British and American all represented. Great international dining in an air conditioned seating area.

Location Directions

At Disney's Hollywood Studios, head to the mickey ears hat and turn left along Commissary Lane. The ABC sign will be clearly visible on the side of the building.