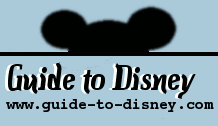 Thursday, November 30, 2023
Sci Fi Dine In Theatre Restaurant

Disney Dining Plan:
No
Park:
Disney's Hollywood Studios
Location:
Commissary Lane
Cuisine:
American
Menu Items:
Burgers, Sandwiches, onion rings and shakes,
Dining Type:
Themed Casual Dining Resturant
Meal Options:
Lunch, Dinner, Snack, A la carte.
Prices:
US$15 - US$29 per person
Priority Seating:
Booking Highly Recommended!

Food/Dining/Restaurant Details

Take a trip into the past, where drive in movies were the hip places to be on a nice evening. Dine in a car with a large movie screen in front playing old sci fi and advertising clips. Just place an order with one of the rollar skating servers and soon you will be munching down on a sandwich, burger or onion rings and trying to sip a thick milk shake through a long plastic straw.

Location Directions

At Disney's Hollywood Studios, head to the Mickey ears hat and turn left along Commissary Lane. The Sci Fi Dine In Theatre is at the end of the Commissary Lane if coming from the Mickey Ear Hat. The sign will be clearly visible on the side of the building as will the blue car parked outside the front door!