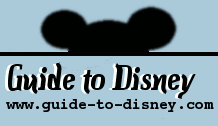 Rock 'n' Roller Coaster

Type:
Rollar Coaster
Park:
Disney's Hollywood Studios
Location:
Sunset Boulevard
Restrictions:
Height Requirement: 48" (122 cm)or taller
When To Go:
First thing in the morning or before the park closes
Duration:
7 Minutes (Pre Show - 5 Minutes, Rollarcoast - 3 Minutes)
Where To Sit:
At the back for a wild ride
Type of Restraint:
Shoulder Restraint

HISTORY:

Join Aerosmith for a backstage party ... that is if you can manage the limo ride on the insane LA freeway. Prepare for a rocket launch and a wild ride with twist turns and a few loops. There will be music, neon signs and even a few SCREAMS!!

The music played in the limo was a specially recorded soundtrack by Aerosmith. It blasts through five speakers for each seat! What more could you expect from a rockstar hired limo?!

LOCATION:

On Sunset Boulevard at Disney's Hollywood Studios. From the Entrance continue down Hollywood Boulevard towards the Mickey Ears and Hat. Turn right onto Sunset Boulevard, which is the first main path. Continue along until you reach the end of the boulevard and turn left going under the archway.

ATTRACTION EXPERIENCE:

This is an intense rollar coaster expeiences. Fans (visitors) wind through a maze of queues, but when you get inside the building you knoe you are getting closer. The pre-show is a behind the scenes look at Aerosmith finishing a recording session. Steven Tyler then invites the watching crowd to join him and his band. Next thing you know you are being ushered into a very VERY long stretch limo, which when loaded up will BLAST you like a sling shot from 0 to 60 MPH in under 3 seconds. It certainly feels fast enough for the turns and loops which follow all inside and in the DARK. There is no way to see the turns and drops, but there are a lot of neon signs and some rocking Aerosmith music! It all ends with a tour through the gift shop and a chance to view yourself in a ride photograph, which of course, you can buy.