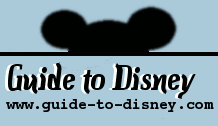 Fantasmic!

Type:
Show
Park:
Disney's Hollywood Studios
Location:
Sunset Boulevard
When To Go:
Night Show ONLY
Duration:
25 Minutes
Number of Seats:
10000 (about 7000 seats and 3000 standing)

HISTORY:

A magical night show with an impressive collection from classic Disney features. Join Mickey as he battles his dreams in a vivid display of laser lights, fireworks, music, animations, charaters and much more!

LOCATION:

On Sunset Boulevard at Disney's Hollywood Studios. From the Entrance continue down Hollywood Boulevard towards the Mickey Ears and Hat. Turn right onto Sunset Boulevard, which is the first main path. Continue along until you see the entrance to the outside covered theatre on the right.

ATTRACTION EXPERIENCE:

Arrive early and get your seat. This show fills up fast. Best views are from the centre front, though you might find the mist and high sets harder to see from the very front rows.