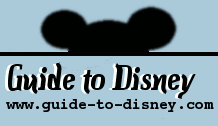 Beauty and the Beast

Type:
Live Show
Park:
Disney's Hollywood Studios
Location:
Sunset Boulevard
Duration:
20 Minutes
Opened:
November 22nd 1991
Number of Seats:
1500

HISTORY:

Disney's famous cartoon Beauty and the Beast takes to the stage in a romantic musical spetacular. Join Belle, Gaston, Lumiere and of course ... the BEAST in a enchanting tale of love, revenge and magic!

This wonderful stage production was opened on the same day as its cartoon film premiered. The costumes and sets are impressive and large scale. Everyone will be stunned by the grandure. Disney's Beauty and the Beast was the only animated feature film ever nominated for a Best Picture Academy Award.

LOCATION:

On Sunset Boulevard at Disney's Hollywood Studios. From the Entrance continue down Hollywood Boulevard towards the Mickey Ears and Hat. Turn right onto Sunset Boulevard, which is the first main path. Continue along until you see the entrance to the outside covered theatre on the right.

ATTRACTION EXPERIENCE:

You can enter the theatre 30 minutes before the show and there is normally some light entertainment to keep the audience in their seats. Some of the best seats are in the middle rear, but most seats give a good view of the stage.